Coalition Partner Call
Dial-in Number (United States): (641) 715-3580, Access Code: 436906
ICYMI, TVC released an animation video to explain why there are so few choices on Texas ballots.
Please share with your supporters on Facebook and Twitter.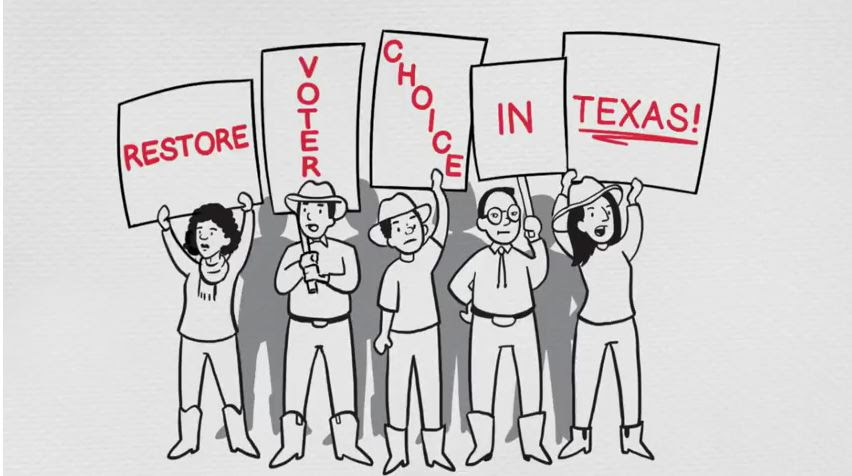 If you haven't already, please encourage candidates to sign the TVCA Candidate Pledge. This will help us identify supporters to get our bill passed next session!